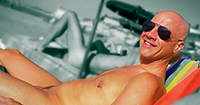 I currently have the following dates/locations where I can accommodate... watch this space for future announcements, or join my club for notification into your email inbox!
Saturday 22nd February, Wembley Park, London
Afternoon or evening!

The chance for me to accommodate doesn't happen very often so these are your chances to come to me, if you can't have me come to you.
Charges:
1hr: £45
90mins: £65
Extra time: +£15 per 30mins
(Club discount rates do not apply)