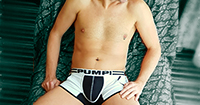 Join the Rainbow Massage Club - it's FREE to join and you get the following benefits:
► Receive £5 off the base hourly rate... every time! (events excluded)*
► Receive weekly updates to Rainbow Massage
► Receive notifications of last minute cancellation opportunities
► Receive notifications of upcoming watching events
► Receive notifications of upcoming massage events
To join simply fill in the following and click the button:
Simple rules:
You must remain a member and agree to receive occasional emails from me.
Please add "martin@rainbowmassage.co.uk" to your contacts so that my emails don't go into your spam folder - and ensure you have "Show all images" enabled, so that you don't miss out.
The £5 discount will only apply to the first hour of any booking - all other charges remain as advertised (e.g. 90mins +£20, travelling rate, extra time, hotels etc).
I reserve the right to change the rules at any time and withdraw any offers - this will be notified on this website.
* You must request and remind me that you are a member to receive the £5 discount.