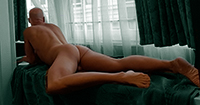 Please respect that Rainbow Massage is a serious business to me, with an income. I am very passionate about my business, and take great pride in it... I take great offence if this is disrespected in any way.
Thankfully, the majority of people DO respect me and my business, and I appreciate this massively.
We all have things happen in our lives that mean some plans have to be changed or cancelled – indeed this happens to me from time to time. I don't like doing it, but that's life. If I have to cancel you, I will inform you as soon as I am aware that I cannot make it, with my reason, and an apology (naturally).
I have no problem at all if you need to cancel a session with me, just let me know at your earliest convenience so that I have the best chance of getting a replacement session booked in. There is no penalty for cancelling**, whether it's sickness, change of situation, different priorities, or even if it's simply that you have changed your mind, or have "cold feet", I do fully understand this and really do appreciate honesty. Just let me know, when you know.
However, there are some things that I do find unacceptable and damaging to my business, and therefore I place the following conditions:
Consistent last minute cancellations
If you cancel at last minute, twice in succession, then I will continue to take on a further booking from you, however, the session time you then book will remain open to others, and they will take priority if they want the session you have booked. If you pay for the session you have cancelled (via bank transfer) then you will be excluded from this condition.
New clients - timewasters
If you are a new client and do not confirm with me on the day, or you do not cancel me beforehand (i.e. no further correspondence after making and confirming a booking with me), then you will be blocked from subsequently booking me again. I find this behaviour very rude and severely lacking in respect for me and my business… it's even more rude when you do not then follow through with some sort of reason or apology. There is no excuse for this.
** If I have booked and paid for a hotel for you, I will require you to transfer me funds to cover this cost.