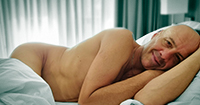 Please complete this online form to request a session with me. I will respond to you as soon as I can with a total cost and confirmation (you can decline if unhappy with my response). I do require full information in order to proceed. I will never call you, but once confirmed and booked I will need to message you on the day (via text) for final confirmation.
This is a booking request only and your request is not confirmed until you hear back from me via email - and then you must reconfirm back with me, or decline as required.
Please be sure your email address is correct, otherwise I will not be able to get back to you.
Request a booking: