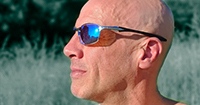 You can contact my by a variety of means...
Please Note: I lead a very busy lifestyle so it's not always convenient or easy for me to take/make calls of a personal nature. This does not mean I am not genuine - I am very genuine, honest and trustworthy. So for the best response please use the above methods or use the contact form below.
Contact Form

NOTE: If you don't get a response from me within 24 hours then please email me directly at martin@rainbowmassage.co.uk or text/WhatsApp me on 07879 491368. Occasionally, for some reason, the occasional message sent via this form gets "lost in the post".