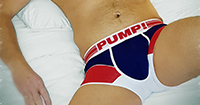 Scroll down to read comments and feedback... If you have a comment you'd like posted here - either anonymously or not - then please complete the following form and your comments will be reviewed and added as soon as possible.
PLEASE NOTE: MALICIOUS MESSAGES ARE FILTERED OUT BEFORE PUBLISHING.
You can also email me.
"Well, what can I say. I last used Martin 7 years ago and how his massages have moved on in that time. To have his hands and everything else massaging all those stresses away is a new and more amazing experience. If you use Martin please book at least a 90minute experience and wow it is an experience you will not regret. Thanks Martin x" - Liam (Fareham)
"Martin visited me for the first time, I was very nervous but within 5 minutes I was soon relaxed, he was very friendly and professional. Can't wait until the next time. Thank you Martin." - Chris (Bristol)
"Martin visited me for the first time yesterday. Well he is simply the best, arrived on time, very friendly and courteous. His attention to detail is second to none and boy he is one sexy guy. Thanks Martin, I can't wait to see you again!" - Bryan (Banbury)
"A fantastic masssage with two watchers and I am pretty sure we all enjoyed ourselves! I know I did... a relaxing massage to start, which for me was all the more pleasurable with two other naked men watching. After a while we just all enjoyed each other's company for the rest of the time... by the end of it I was relaxed in more ways than one... truly - I highly recommend it and can't wait for my next!" - Matt (Swindon)
"Thanks for the best massage I have ever had. From arrival I was put at ease and felt totally relaxed with the atmosphere. No confusion or hassle since everything was explained. A beautiful man started massaging me in a super comfortable way, strong and masculine but totally aware how strong to be. The whole session flew by with such comfort and care that afterwards I felt I was floating on clouds all evening. Such a great experience I can't wait again to find a slot available. Highly recommended and great value from such a lovely guy." - Robert (Newbury)
"Had my first of hopefully many massages with Martin and it was like everyone here says a fantastic couple of hours. He is a friendly, giving guy and really knows what he is doing. The session felt so natural and still feeling the after effects now. A real find!" - Laurence (Bristol)
"I have had a couple of massages from Martin. They get better every time. Martin is very skilled, has a wonderful knack of relaxing you and the outcome is phenomenal. Thank you Martin. I would recommend Martin to all." - Simon (Swindon)
"Hi Martin.Just a quick thank you for last night... it sure was sensual, relaxing and your hands were hot! Hopefully see you every 4-6 weeks." - Graham (Warminster)